Niki Tianika is a Reiki school founded by Reiki Masters Fokke Brink and Maria Kumb.
Based in the mountains surrounding Monemvasia, Greece, Niki Tianika means "Place of Victory" and provides a serene mountain retreat locale.
With an emphasis on Reiki, Japanese calligraphy, and seal carving, Niki Tianika practices incorporating Reiki as a life philosophy for happiness.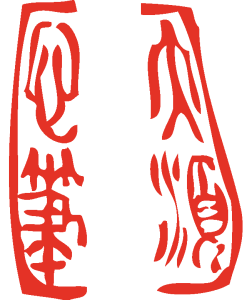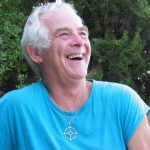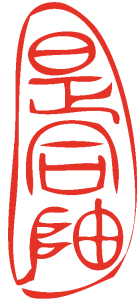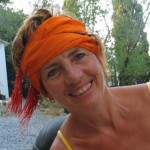 Fokke Brink and Maria Kumb began their journey together in 1994. For five years they traveled around Europe in a mobile home emblazoned as the Reiki Heal Mobile.
They taught and practiced Reiki for thousands of people all across Europe in addition to their workshops held in Russia, USA, Peru, Japan and other distant countries. The Reiki Heal Mobile soon became the world's biggest advertisement for Reiki and an inspiration around the world.
After spending a winter in Greece, they fell in love with the land and established the Niki Tianika Mountain School for Life Philosophy and Reiki Art in 2000.
House and Surrounding Area
In the original Greek, Niki Tianika means "the land of the winner" or "place of victory". This is the original name of the land and Fokke and Maria have proudly carried it forward as they steward it.
Located in the enchanting southern Greek Peloponnese, at 300 meters altitude, Niki Tianika overlooks the Aegean sea where the fabulous rock of Monemvasia rises majestically near the eastern shore.
Surrounded by 1000 year old olive trees radiating their ancient healing power, the land is marbled with naturally occurring quartz crystals and is well known for its good climate, wine, olives, and the purest olive oil.
In spring the land is covered by thousands of wild flowers and orchids and parts of the property are still kept wild to house the local wildlife.
Year round, huge cypresses trees reveal the wind and sing their mysterious songs.
It is a place for silence and introspection, to find your inner truth and new inspiration. Here you can relax during difficult periods of your life, find the way back to yourself, and regain new strength…
… or just holiday!
There are many sheltered coves with sand, gravel, and beautiful stones or exciting rocks in the surrounding area. They offer you a comfortable place to swim, snorkel, relax, and sunbathe. Or just to drift away with your thoughts over the deep-blue sea and meet new horizons of enlightenment.
More About Fokke Brink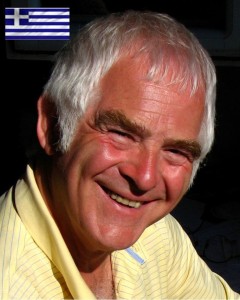 Fokke Brink was born in The Netherlands in 1945 where he was trained as a police officer, social worker, a teacher for social academy, and psycho-hypnotherapist.
He started with Reiki in 1984 and in 1987 was initiated as a Reiki Master by Phyllis Lei Furumoto.
For me, Reiki is a spiritual discipline and my personal spiritual path; the highway of my life.
After 10 years of successful private practice he began traveling the world studying and teaching Reiki, Reiki-Symbol Workshops, Japanese Calligraphy, and Japanese Seal Carving for Reiki Masters.
In 1990, Fokke was blessed to be invited to visit Russia. There he began teaching as one of the first masters ever in the country. In 1993, Fokke introduced his grandmaster to the Russian Reiki community and he continues making annual trips there.
In 1991, Fokke met his teacher Eido Tai Shimano Roshi, the abbot of Dai Bosatsu Mountain Monastery, in the Catskill Mountains of upstate New York. There Eido Tai Shimano Roshi guided Fokke in Zen, the old wisdom of Reiki, and the fine art of calligraphy.
To understand the traditional Reiki ways in their native environment, Fokke traveled to Japan in 1995. There he studied the traditional Japanese arts of Oomoto in Kameoka. This began his connection with the Japanese master community and deeper investigations of Reiki in Japanese culture. Fokke's Japanese colleague, who guided both Maria and he, is a member of the then exclusive traditional Usui Gakkai.
The grandmaster of Usui Shiki Ryoho, Phyllis Lei Furumoto, accepted his invitation to join them and tasted for the first time the country where her grandmother Hawayo Takata found the gift of Reiki.
Fokke was an active member of The Reiki Alliance from 1987 until 2008 and was founder of the European Reiki Alliance office in 1988
He is the co-writer of several Reiki books and frequently published articles in German, Dutch, and International Reiki Magazines.
Since 1997 Fokke has been a Minister of the Universal Brotherhood in the USA, and a Minister/Director since March 2003 allowing him to inaugurate others.
From 2004 till 2011 he and Maria, together with their colleagues Rupert Weis and Monika Hill, organized the German Reiki Festival in Gersfeld.
Он является соавтором книг Das Reiki Meister Buch, and Die Reiki Lebensregeln.
More About Maria Kumb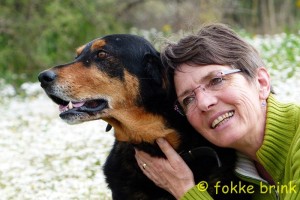 Maria Kumb was born in 1952 in the small village of Waldernbach, Germany. For 24 years she dreamt of the big world beyond her town. When she realized her work as a pharmacy-assistant, wishes to be a mother, and dreams for life were not being fulfilled, she became a nurse. This gave her a sense of fulfillment she had not know before.
Then in 1987 Reiki entered her life.
For me, Reiki is connected to my daily life. Whatever I do, I do it with Reiki awareness.
With her father dying of cancer, a desire was activated to support and accompany people in difficult life-circumstances. Her tools would be Reiki, her education as a nurse, her life experiences, and a woman's intuition.
In 1994 she was initiated as a Master into the Reiki discipline by Fokke. Her life path was joined with his, Reiki as a spiritual discipline, and the practice of it in daily life. In that same year she followed the call of her heart, joined Fokke, and together they went out into the world with the Reiki Heal Mobile.